Auto Inspection Concept

Auto warranties range in coverage from full protection to power train and everything in between. However, all warranties will fall within one of three categories: Bumper-to-Bumper Coverage, Stated Component Coverage (aka Standard Component Coverage), or Power Train Coverage.
A Bumper-to-Bumper warranty is also known as a new car warranty, a wrap program, or an exclusionary policy. It is the most comprehensive policy you can buy, and only the items not covered in the policy are listed on the warranty; hence the term "exclusionary." This type of policy may also offer 24-hour roadside assistance, towing, and car rental reimbursement, among other options. Bumper-to-Bumper warranties are only available for "new cars" — those with 50,000 miles or less. It is important to note that "Bumper-to-Bumper" does not cover the bumpers! While it is the most extensive coverage you can buy, it does not cover every part of the vehicle, and buyers must still be aware of policy limitations.

Standard Component Coverage is known as an inclusionary program, which means that the policy lists the items to be covered in the warranty. This is the standard warranty that covers most of the major parts and components such as the automobile electrical system, cooling system, suspension, and so forth. Standard component policies are usually the best bet for mid-mileage vehicles that don't qualify for bumper-to-bumper policies but still retain good value.

A Power Train warranty — the least inclusive and least expensive warranty — will only cover repair bills on big ticket items such as the engine, transmission, and drivetrain. It is most appropriate when looking to warranty a high mileage or mid-mileage vehicle that may generate some large repair bills.
There is sometimes overlap between auto warranties, insurance policies, and service contracts, so you may wish to visit this auto insurance resource site for more information.
Vintage Yellow Volkswagen - Bumper to Bumper
---
Copyright © Zeducorp.
All rights reserved.
For your convenience, certain links will open in new windows.

Auto Warranties - Service Contracts - Warranty Types
Related Images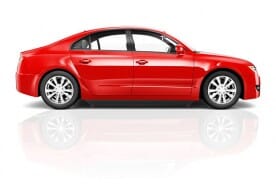 Red Automobile Reflected On Floor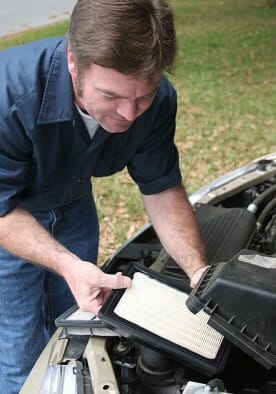 Auto Mechanic Replacing An Air Filter